Patient Info
Scheduling a Consultation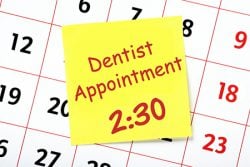 Office Hours
Saturday:
8am - 1pm (once per month)
Orthodontic Appointments
Dr. Sacks is sensitive to the importance of your child's school hours and to your busy lifestyle. As a result, Summit Dental Partners has appointments available during the early morning hours and also offers evening and weekend hours!
How long should you allow for Orthodontic appointments?
Initial Examination: 30 minutes
Consultation: 30 minutes
Bonding Appointment: 60 to 90 minutes
De-Bonding Appointment: 60 to 90 minutes
Adjustments: 10 to 30 minutes
Appointment Intervals: every 8 weeks between visits
We will schedule your appointment as promptly as possible. If you have pain or an emergency situation, every attempt will be made to see you that day.