About Us
Meet The Staff
Summit Dental Partners Summit NJ
---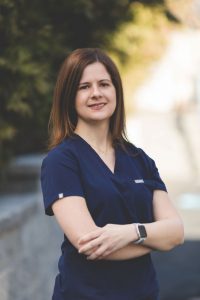 Christine Gomes, RDH – Hygienist
Born and raised in New Jersey, Christine graduated from the University of Medicine and Dentistry of New Jersey's prestigious dental hygiene program and received her bachelor's degree in Biology Pre-Professional from Kean University.  She is a tireless advocate for providing long term education on prevention, disease, and health management.  Christine has advanced her education with a license in local anesthesia administration at the University of Medicine and Dentistry of New Jersey to provide the patients with the comfort they deserve.  She consistently attends continuing education lectures in order to remain updated with the latest technologies and methodologies to better treat patients.  Christine is fluent in English, Portuguese, and Spanish.  In her spare time she enjoys traveling, painting, and spending time with her jack russell terrier/chihuahua mixed dog named Chloe. Christine is a tremendous asset to our team here at Summit Dental Partners!
---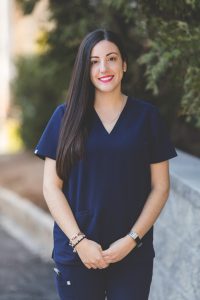 Melissa Noal – Dental Assistant
Raised in the Ironbound section of  Newark, Melissa began her career in the dental field at the young age of 17. Melissa is passionate about all disciplines of dentistry, but she especially loves crown and bridgework. Her bubbly personality and warm smile help to make the most anxious patient feel comfortable and even enjoy coming to the dentist. When not at work, Melissa has many hobbies that keep her busy.
Melissa loves watching Netflix and cuddling with her dog Luna. She also spends a lot of time outdoors, whether hiking or walking on the beach to collect driftwood for her artwork. She even refinishes furniture! Melissa is a proud aunt to her niece and nephew and an animal aunt to four dogs and one cat. Summit Dental Partners is lucky to have Melissa on our team!
---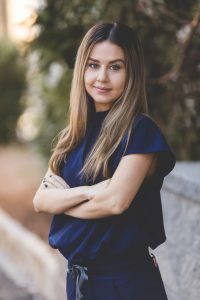 Maria Tamayo – Office Manager
Born and raised in Jersey City, Maria studied biology and loves dentistry for its ability to combine science and modern technology with artistry. She loves seeing people smile!  You will hear her friendly voice as soon as you call our office, and you will be greeted by her warm smile as soon as you walk through our doors.
When Maria is not at work, she loves spending as much time as possible enjoying the outdoors with her daughter and son. She is also extremely crafty and can often be found keeping herself busy with DIY projects.
Summit Dental Partners is thrilled to have Maria as our office manager!