Orthodontics
Orthodontics at Summit Dental Partners
Dr. Sacks | Dr. Zhu – Top Orthodontists Summit NJ
Dr. Sacks:
Top 1% Invisalign Doctor in the Nation
Former Clinical Assistant Professor of Orthodontics – Rutgers University
Board Certified Orthodontic Specialist
Inventor of Dentagrafix – customized decorated orthodontic appliance
In the Media – published articles about Dr. Sacks
Top 1% Invisalign Doctor in the Nation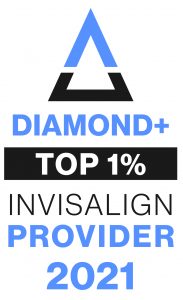 Dr. Sacks has more Invisalign experience than any other single doctor in the state of New Jersey. In addition, Dr. Sacks has earned Diamond+ Invisalign status year after year, indicating the highest level of experience with the Invisalign system.
Experience matters. Having treated upwards of 3000 patients with Invisalign, you can feel exceedingly confident you will receive unparalleled care and an amazing smile with the help of Dr. Sacks!
Former Clinical Assistant Professor of Orthodontics
In addition, Dr. Sacks uses his seven years of advanced dental training and 13 plus years of private practice experience to create beautiful, long-lasting, healthy smiles and to deliver the highest quality care available to you and your family. Additionally, Dr. Sacks is a former Clinical Assistant Professor of Orthodontics at Rutgers School of Dental Medicine.
Board Certified Orthodontic Specialist
Dr. Sacks is a Diplomate, of the American Board of Orthodontics making him a Board Certified Orthodontist, an accolade achieved by less than a third of orthodontists in the United States.
All orthodontists must be licensed to practice, but at this time only 1 in 3 orthodontists have continued on to complete Board Certification. The American Board of Orthodontics (ABO) certification process signifies a unique achievement—a significant step beyond the two to three years of advanced education required for a dentist to become a specialist in orthodontics. The process requires the orthodontist to demonstrate actual accomplishments in patient care with detailed case reports on the treatment provided for a broad range of patient problems. Board certification is a voluntary achievement that all orthodontists do not choose to pursue. In order to become board certified by the ABO, an individual orthodontist is thoroughly interviewed by a highly respected panel of examiners to demonstrate their orthodontic knowledge, clinical skills and judgment.
Successful completion of the examination process demonstrates the orthodontist's highest commitment to excellence in orthodontics – to both the orthodontic profession and the general public. It represents a commitment by a licensed specialist that he/she has the necessary knowledge base and skills to treat patients to the highest of standards. It exemplifies a practitioner's commitment to continue to keep abreast of the latest advances in patient care, and to continue to deliver these latest advances to patients. Many orthodontists see it as a demonstration of their dedication to the specialty and the highest level of personal achievement.
Jazz things up with Dentagrafix

Personalize your orthodontic appliances with unique patterns from Dentagrafix™ to bring fun, style and a form of self-expression to your aligners, mouthguards and other orthodontic appliances.
Dentagrafix products use FDA compliant, BPA free, decorated, thermoformable plastic sheets to improve results by increasing patient compliance. Patients are generally more motivated to wear their retainers, aligners or mouthguards when they have had involvement in creating an appliance that is uniquely their own.
By choosing Dentagrafix you are also decreasing the likelihood of lost appliances as they are more easily identifiable when compared to ordinary alternatives.
In the Media – Dr. Sacks in Print