Orthodontics
Orthodontics at Summit Dental Partners
We've partnered with top orthodontists in Summit, NJ
We're happy to partner with Sacks Orthodontics to provide well-rounded, high-quality orthodontic treatment in Summit, NJ. Our partnership allows us to provide patients with unique treatments using cutting-edge technology and tools like Invisalign and Braces. Learn more about our orthodontic partners below!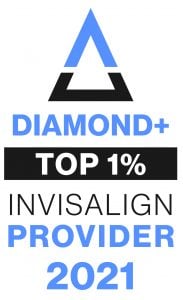 Top 1% Invisalign Doctors in the Nation
The orthodontists at Sacks Orthodontics have more Invisalign experience than any other single doctor in New Jersey! Year after year, our orthodontist earns Diamond+ Invisalign status. This indicates the highest level of experience with the Invisalign system! Experience matters. Having treated upwards of 3000 patients with Invisalign, you can feel exceedingly confident you will receive unparalleled care and a fantastic smile!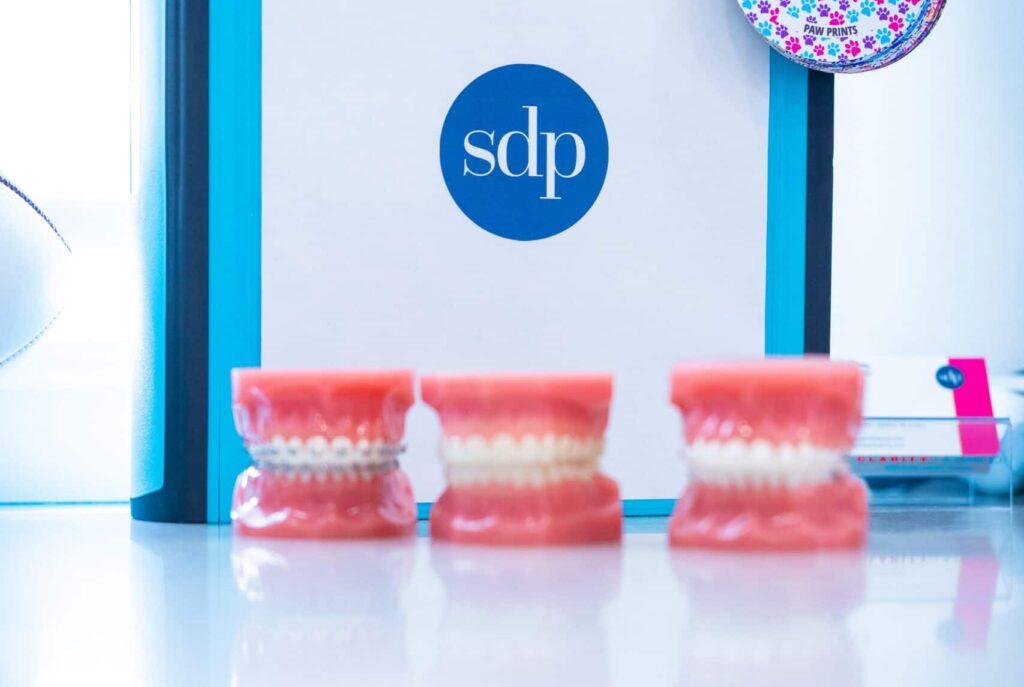 Jazz things up with Dentagrafix

Personalize your orthodontic appliances with unique patterns from Dentagrafix™ to bring fun, style, and a form of self-expression to your aligners, mouthguard, and other orthodontic appliances.
Dentagrafix products use FDA compliant, BPA free, decorated, thermoformable plastic sheets to improve results by increasing patient compliance. Patients are generally more motivated to wear their retainers, aligners, or mouthguards when they have been involved in creating their appliances uniquely.
By choosing Dentagrafix, you also decrease the likelihood of lost appliances as they are more easily identifiable when compared to ordinary alternatives.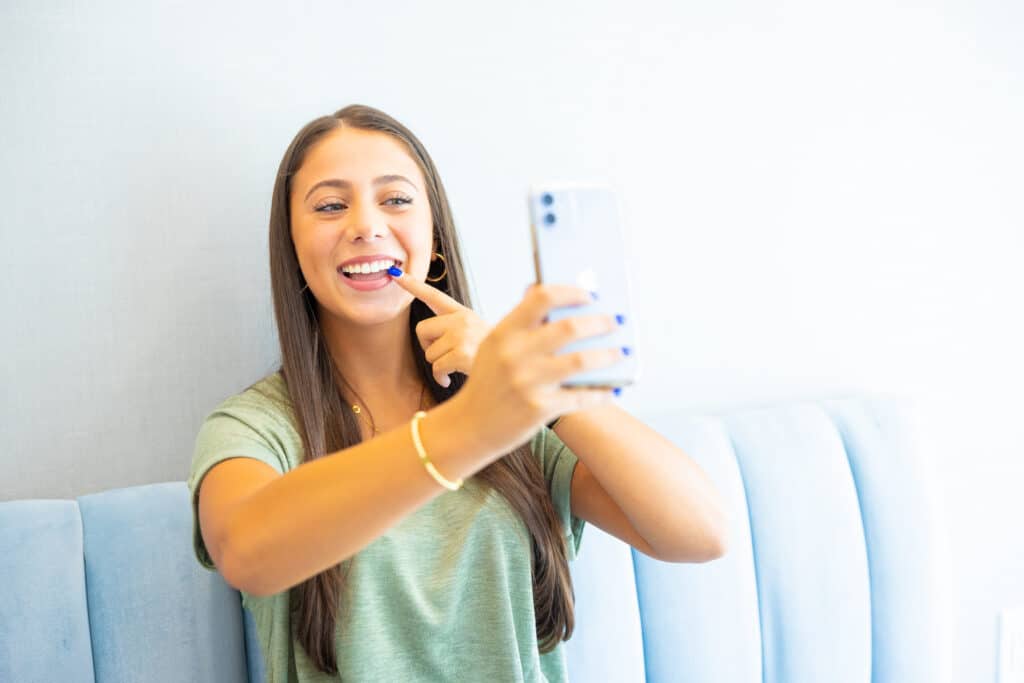 Orthodontics for All Ages
At Summit Dental Partners, we treat children, teens, and adults on their journey of using orthodontic treatment to achieve their happiest smiles.
Orthodontic Evaluations for Children
There's no magic age for starting a child's orthodontic treatment, but the American Association of Orthodontists recommends children come in for their first evaluation around the age of seven. We can identify any potential problems at this early age and monitor them accordingly. Much like dental care, early detection of developing issues allows us to prevent more severe problems that may require complicated treatment down the road.
Your child may require early orthodontic treatment if they have:
A crossbite
A severe overbite
A severe underbite
Severely overcrowded teeth
Misplaced teeth
A chronic habit of thumb sucking or tongue thrusting
Have Confidence In Your Smile!
Call or Text us to schedule your Complimentary Consultation at (908) 499-8707
Orthodontic Treatment for Teens
The ideal window for orthodontic treatment to begin is indicated once all the baby teeth have fallen out and before the roots of the permanent teeth have fully developed. This varies significantly from child to child but is often somewhere between 10-and 14. The good news is that braces today are much less cumbersome than their past counterparts since today's materials are lighter and smaller.
The length of a child's treatment depends on various factors: the severity of the teen's case, how the teeth and jaw accept the treatment, and perhaps the number one determining factor, the teen's cooperation and compliance. When teens follow instructions and take good care of their orthodontic appliances, treatment is finished more quickly.
Benefits of orthodontic treatment during adolescence:
Provides improvement of severe bite problems that we can't do in non-growing patients
Allows for space to be preserved, reducing the need for permanent teeth removal
Can instill a strong sense of self-confidence
We look forward to working with your teen!
Have Confidence In Your Smile!
Call or Text us to schedule your Complimentary Consultation at: (908) 499-8707
Orthodontic Care for Adults
If you're an adult and wondering if you've missed your chance for orthodontics, nothing could be further from the truth. More than one-quarter of our patients are over 21, and we've witnessed beautiful changes in their smiles. When treating adults, we understand that they may find it less appealing to wear metal braces, so we offer various options that might more easily complement your professional life.
Treatment Options Available to Adults:
Invisalign/Clear Aligners—If you'd like to achieve a straighter smile discreetly, Invisalign's clear aligners may be the ideal choice. And, you can remove them, so your eating and teeth cleaning habits can remain the same.
Clear braces—Like metal braces in shape and size, clear braces are more subtle as they are made of a translucent or clear material.
Traditional braces—The least popular option among adults (because they are so often associated with youngsters) are small metal brackets bonded to the front of your teeth, connected by a thin wire.
We have seen excellent results in children, teens, and adults, and we are excited to meet with you and help you along your journey to a beautiful smile.
Have Confidence In Your Smile!
Providing the highest level of comprehensive dental care
Call or Text us to schedule your Complimentary Consultation at 9084998707 or
What is Orthodontics – Orthodontic FAQ
What is orthodontics?
Orthodontics focuses on straightening teeth, correcting bites, and jaw alignment.
How do I know if my child needs orthodontic treatment?
Your dentist can be a fantastic resource for letting you know if your child needs orthodontic treatment. If we detect any indication that your child would benefit from braces, we'll refer them to our orthodontic partners at Sacks Orthodontics. Some early indications that your child may benefit from orthodontic treatment include:
Early or late loss of baby teeth
Prolonged finger or thumb sucking
Jaws that shift or protrude
Difficulty chewing or biting
Mouth breathing
Crowded, misplaced, or overlapping teeth
Front teeth not lining up with bottom teeth
At what age should my child see an orthodontist?
Although there is not an exact age for a child's first visit to the orthodontist, the American Association of Orthodontists recommends your child have an orthodontic consultation around seven years old so we can evaluate and assess the need for early treatment. Even though most treatments don't start until patients are in their teens, early evaluation allows orthodontists to spot subtle problems that may require immediate or extra attention.
Can adults have braces?
Absolutely. Adults benefit from braces as children do, and we've seen beautiful results in patients of all ages. The main difference between child and adult orthodontic treatment is that adults are no longer growing, so their treatments may take longer.
Is orthodontic treatment painful?
Our patients experience no pain during the application of braces. Mild soreness may occur for a few weeks after the application process as gentle pressure moves teeth into place. Still, you can easily manage any discomfort with over-the-counter medications, such as ibuprofen.
What is the duration of orthodontic treatment?
Since every patient is unique, orthodontic treatment varies as well. However, for most patients, two years is the time required for teeth to move into the desired position. Factors such as the severity of the patient's case, age, and health, can affect the length of treatment.
Is orthodontic care expensive?
At Summit Dental Partners, we make every effort to work with our patients so they can achieve the smile they deserve. We offer various financing options and payment programs, and many insurance plans include orthodontics. If you have more questions, don't hesitate to give us a call.
We look forward to helping you get the beautiful smile you deserve while making sure you are comfortable every step of the way.
If you have more questions about Orthodontics, please call or text us at Summit Dental Partners Phone Number 908-499-8707.