About Us
Meet Dr. Zhu
Orthodontist in Summit, NJ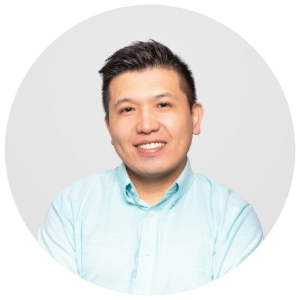 Dr. Zhu attended The University of Connecticut School of Dental Medicine where he received his Doctor of Dental Medicine degree. After dental school, Dr. Zhu furthered his education by completing 3 years of orthodontic specialty training and received an Orthodontic Certificate and Masters of Science degree from The State University of New York at Buffalo. Additionally, he speaks four languages, including English and three Chinese dialects.
Dr. Zhu is very passionate about orthodontics. He looks at each case as an exciting journey that helps fuel his desire to do the very best for his patients, staff, and profession.
He is an active member of the
American Dental Association,
American Association of Orthodontists, and
Northeastern Society of Orthodontists.
Dr. Zhu currently resides in East Hanover with his wife and two young children. Outside of the office, he enjoys running, photography, films, and spending quality time with his family and friends.
Get that Smile you've always wanted!
Providing highest level of comprehensive dental care is our no. 1 priority
Call or Text us to schedule your consultation at: 9084998707 or